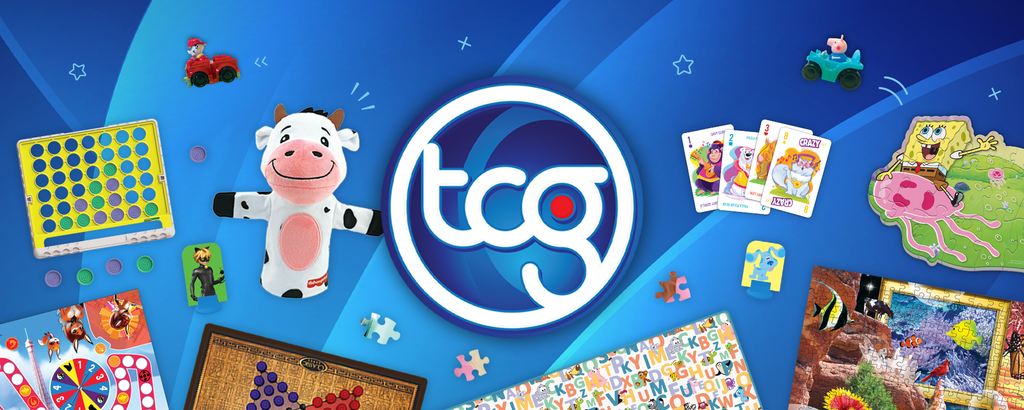 Media & Social Inquires
TCG is a privately held toy company based in Toronto, Canada with distribution in over 40 countries. It began in 1998 with a focus on outstanding puzzles and games with the well-known SURE-LOX® brand. As a manufacturer, TCG continues to offer a variety of products for the whole family most recently introducing the MEGA MAT™ line of licensed play mats. Working with top-tier licenses, TCG has re-introduced beloved brands such as Fisher-Price, Hot Wheels, Thomas & Friends and Peppa Pig back to the market with innovative game play. Valued for its premium materials and advanced processes, TCG takes great pride in the quality and affordability of the products it creates and distributes.
Media & Social Inquiries
Interested in collaborating or press releases from TCG Toys?
Please drop us an email at
play@tcgtoys.com