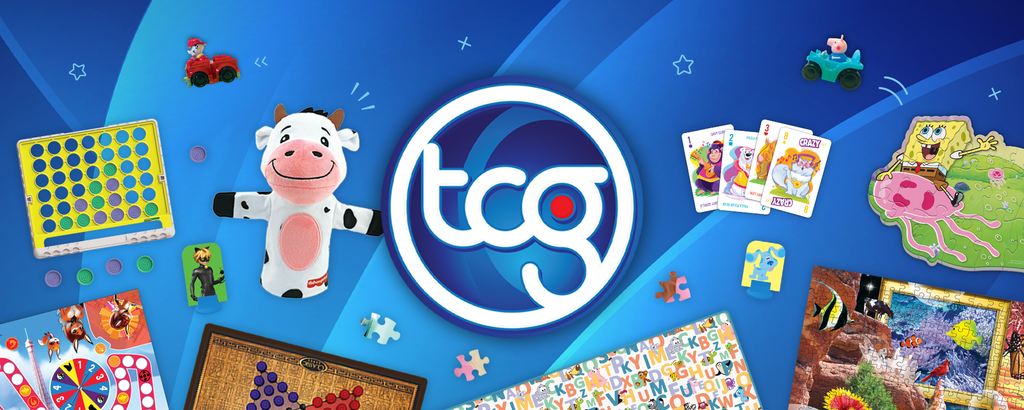 Who we are
TCG began in 1998 with a focus on outstanding puzzles and games with the well-known SURE-LOX® brand. TCG continues to offer a variety of products for the whole family, most recently introducing the MEGA MAT™ line of licensed play mats. Working with top-tier licenses, TCG has re-introduced beloved brands such as Fisher-Price, Hot Wheels, Thomas & Friends and Peppa Pig back to the market with innovative game play.
Media & Social Inquiries
Interested in collaborating or press releases from TCG Toys?
Please drop us an email at
play@tcgtoys.com